A new addition to the family
(Please don't tell the landlord.)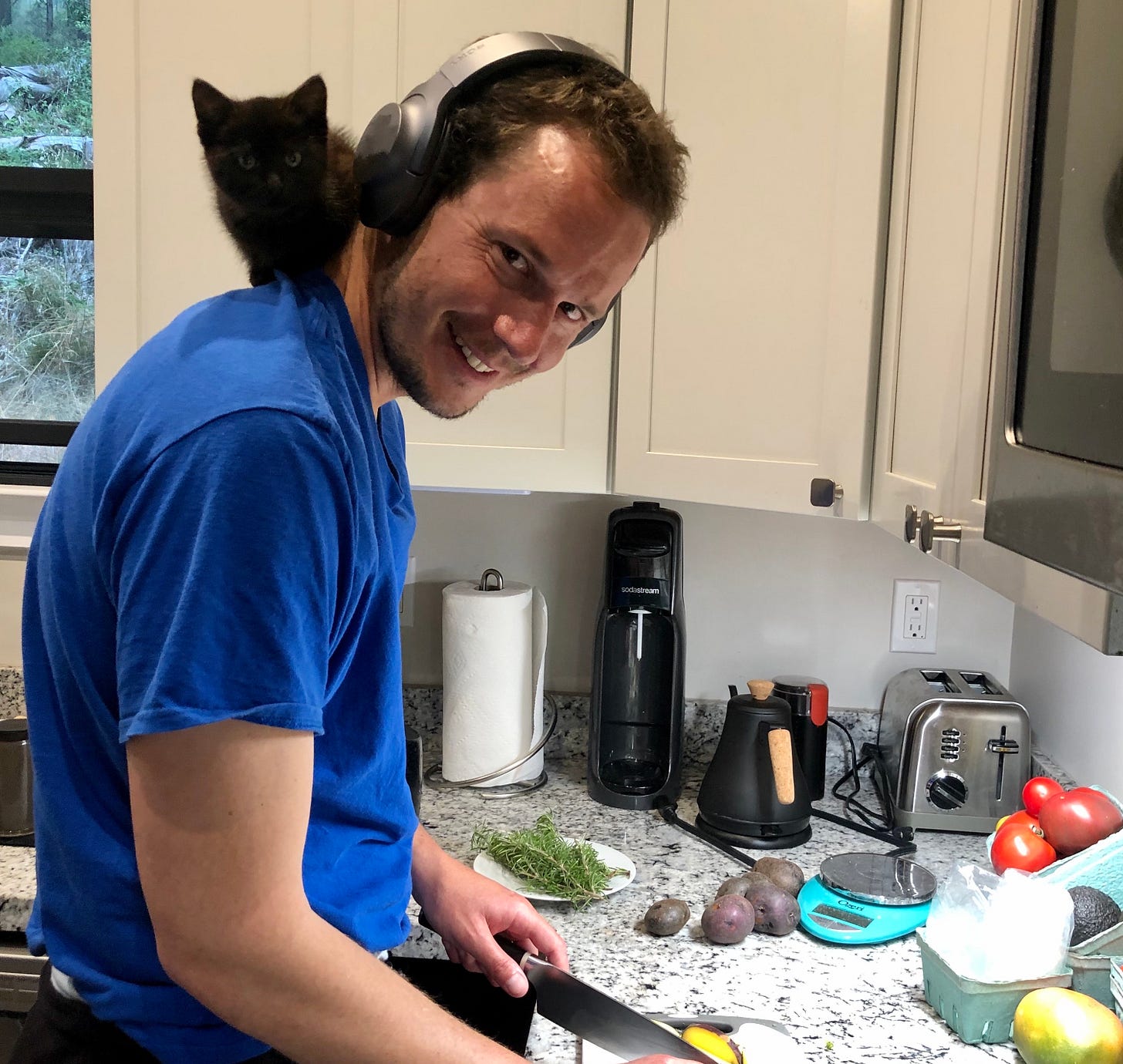 Well. She's no Weimaraner, but the stray seven-week-old kitten who we began fostering two weeks ago is worming her way into our hearts (and laps).
---
ICYMI: Island adventures to enjoy in your armchair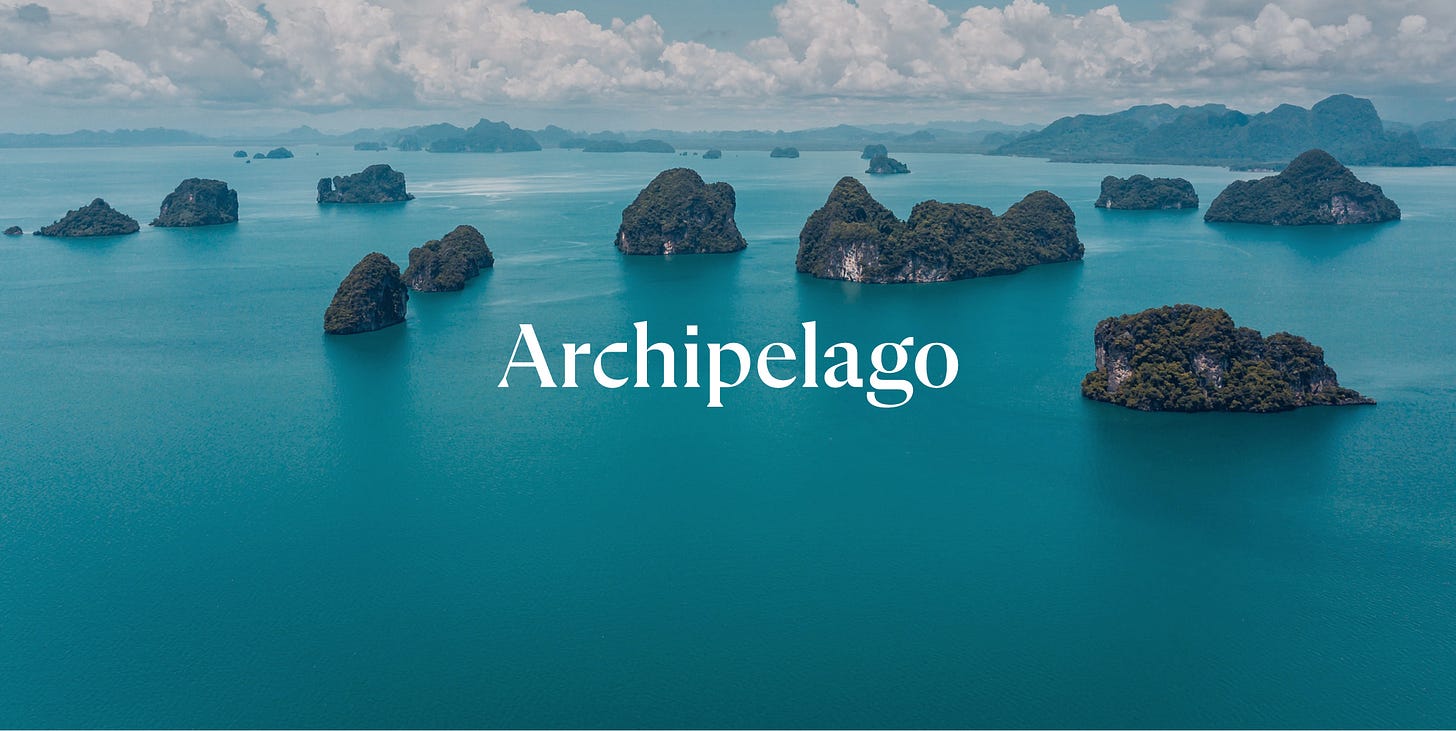 All the episodes of my first attempt at making a podcast series, ARCHIPELAGO, are now available to listen to on whichever app you listen to podcasts on. Aiming to give you a dose of escapism, it features five islands: join me as I swim from Robben Island, pick juniper on Jura, and go surfing in Bali, among other adventures….
This was a limited series: my first toe dipped into the exhilarating (but intimidating?) world of audio — and I'd love to hear what you think.
I've begun working on another new podcast project which I hope to share with you in a month's time. Onwards and upwards (I guess!).
---
Critiques from the couch
In Patagonia — the famous travelogue by Bruce Chatwin — was nothing like I was expecting: a sequence of macaron-light vignettes, many of them extremely amusing, with far greater emphasis on colourful characters than on the region's bleak and windswept landscapes. Enjoyable indeed, and wonderfully transporting — exactly the kind of book one needs right now.
Speaking of Patagonia, I endured about 15 minutes of the Chef's Table episode featuring Francis Mallman (the fire-cooking maestro who grew up there; yes, this episode is five years old, I know!). Beautifully shot, but SO slow, dull, repetitive and pretentious — adjectives which applied to the Dan Barber episode too. Are all six seasons of CT like this? If so, the success of the franchise is beyond me.
I so enjoyed the conversation I had with neuroscientist and psychologist Marc Lewis (over Skype, with my colleague at TONGUES, Catarina, joining us from Berlin), about challenging the disease model of addiction, and much more besides. In that chat, Marc also introduced me to internal family systems therapy which has just got a fascinating write up in Medium's Elemental. If you've had any experiences with IFS, and would care to share, please do.
Writer/actor/director/all-round genius Michaela Cole's 12-part TV show I May Destroy You (BBC/HBO) is utterly brilliant (so is her recent New York interview). Need some light relief afterwards? Then watch her hilarious Chewing Gum on Netflix.
It's been a while since I've fallen obsessively for a podcast series, and my recent listening habits have reflected that. However, I did hugely enjoy Reply All's incredible episode (from March), "The Case of the Missing Hit".
What have you been reading / listening / watching?
---
When life gives you plums…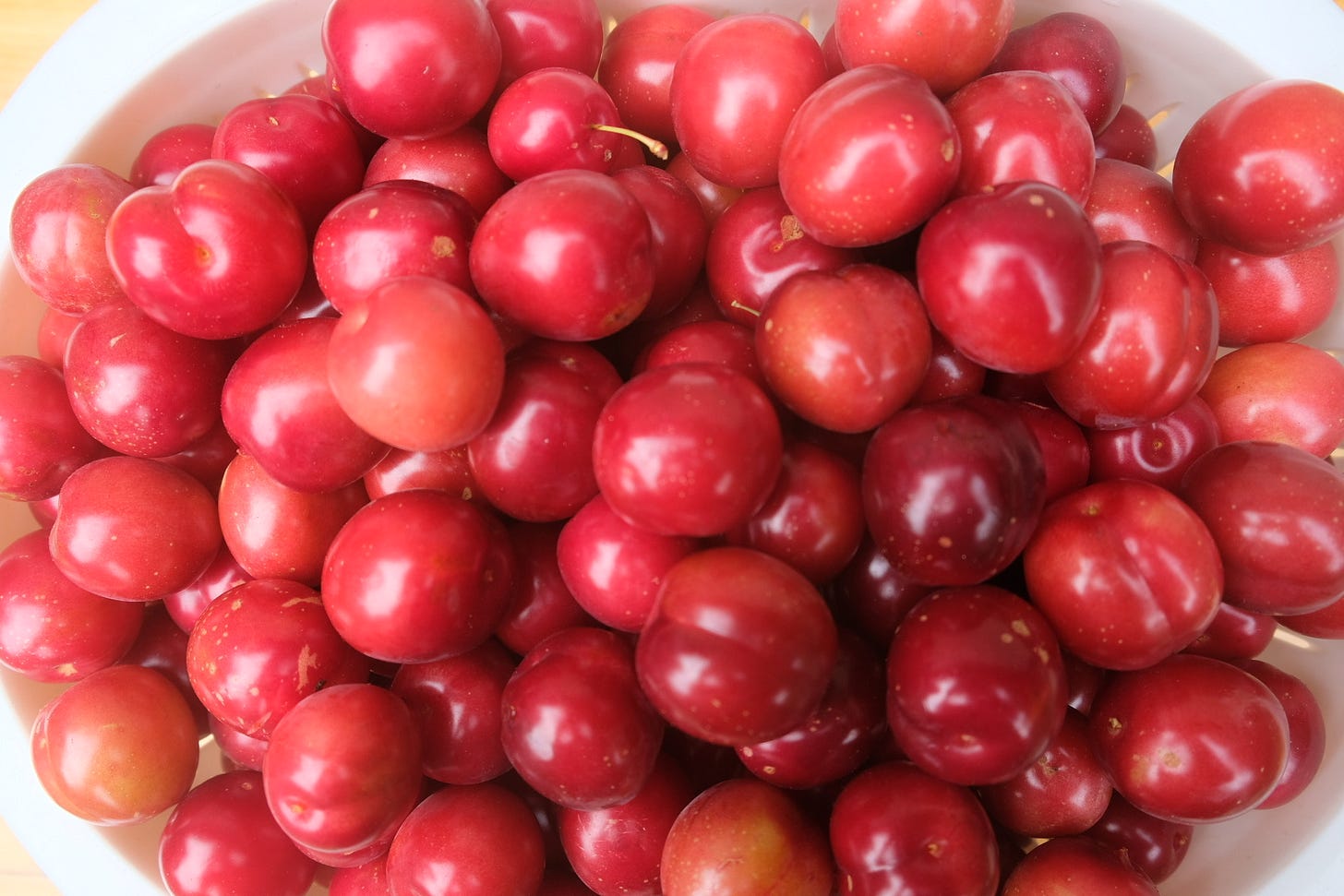 … make jam!
Picture this: Me, yesterday, wobbling on a rickety stepladder. Picking ripe plums from the tree in our garden. Listening to (a rather good) podcast episode about "unravelling your inner critic" (handy, given how vociferous mine has been lately). It struck me, as a I teetered several feet above the ground, that this was a quintessentially Northern California moment. And, a quintessential 2020 one, too.
I've used some plums for a galbi marinade (cos Korean pears are hard to come by in these parts) and, although Christian is making the jam, there's going to be some left over. SO. What else are plums good for?
Side note | Jams to stir jam to:
---
More on the food front
It seems churlish to pine after things like restaurant meals in the face of so much adversity (including food insecurity) globally, so I feel sheepish admitting how much I miss the wealth of far-flung flavours and cuisines, from Salvadoran to Uighur, that can be found in so many North American cities. This longing was expressed with her usual eloquence by Samin Nosrat in her piece about Oakland's Pyeonchang Tofu House in the NYT and her efforts to recreate the restaurant's incredible kimchi pancakes.
While experiencing these as takeout remains out of reach if you live, like I do, behind the redwood curtain, all is not totally lost. Thanks to Samin's recipe (and Amazon deliveries of gochujang paste and kimchi) I've made them myself a couple times. While I'm sure these efforts aren't remotely as good as the real thing, they've been tasty enough to mollify, at least slightly, the yearning to tuck into a Korean feast in the East Bay. As have my efforts at making bo ssam and galbi. Thanks to Omnivore's Cookbook (thanks, Erin!), I've also attempted a few Chinese dishes (with varying degrees of success; the Ding Ding Chao Mian turned out delicious, though looked a *little* different to the recipe's photos). Again, this certainly can't replace the experience of eating the real deal but, as a stopgap, hugely worthwhile.
One thing I have been able to get perfectly right on my first try is making biltong. You can take the boy out of South Africa, I guess…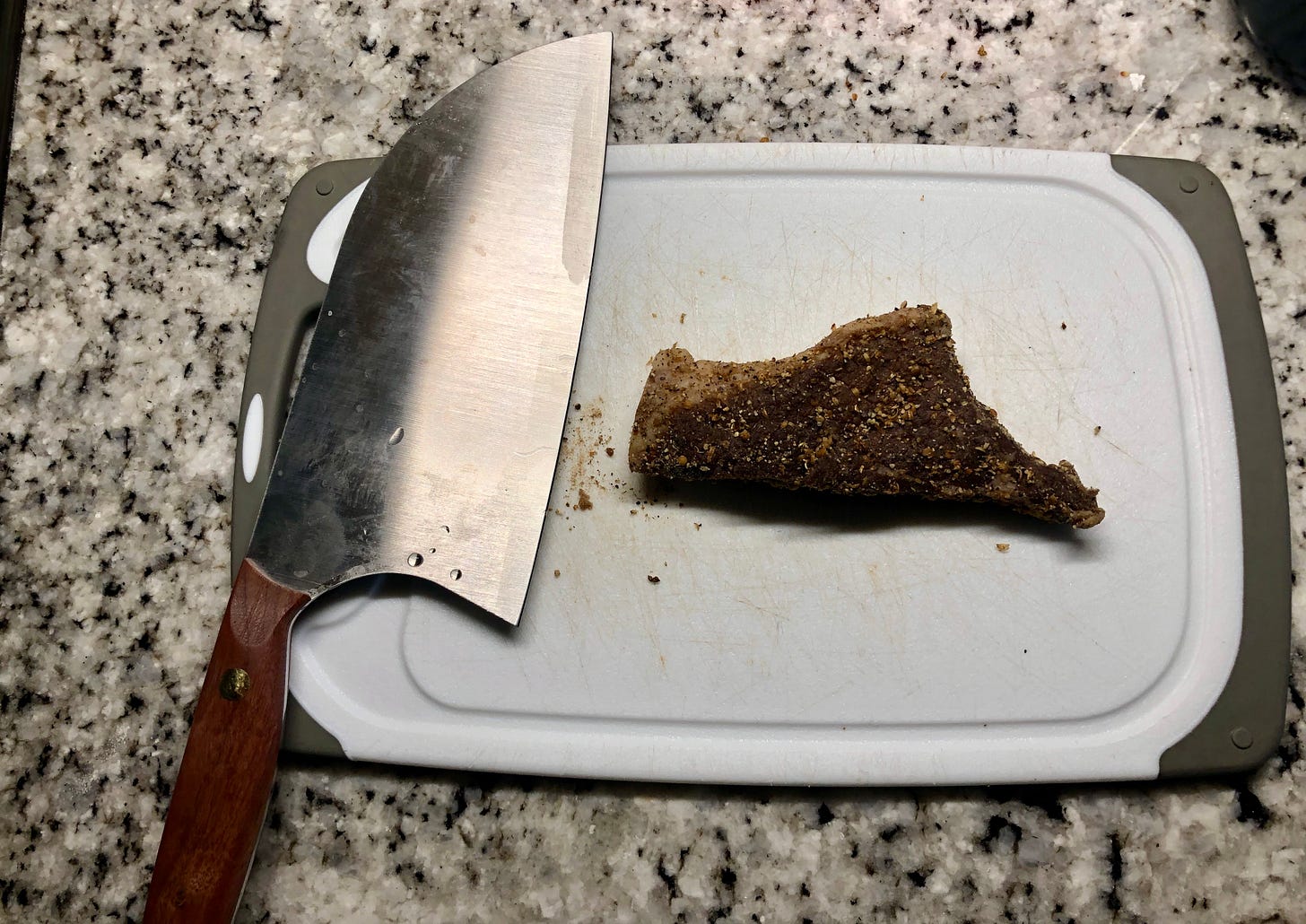 ---
🐾 A little PSA 🐾
As my recent BBC piece showed, wildlife (and the communities reliant on them) around the world are taking a hammering right now. Here are two ways you can help:
Buy some awesome wildlife photographs from Prints for Wildlife — which is raising funs for African Parks, which conserves over 14 million hectares of wilderness

Book your 2021/22 safari with a responsible ecotourism company which makes tangible contributions to conservation and communities (email me if you need inspiration/ideas on lodges to visit!)
---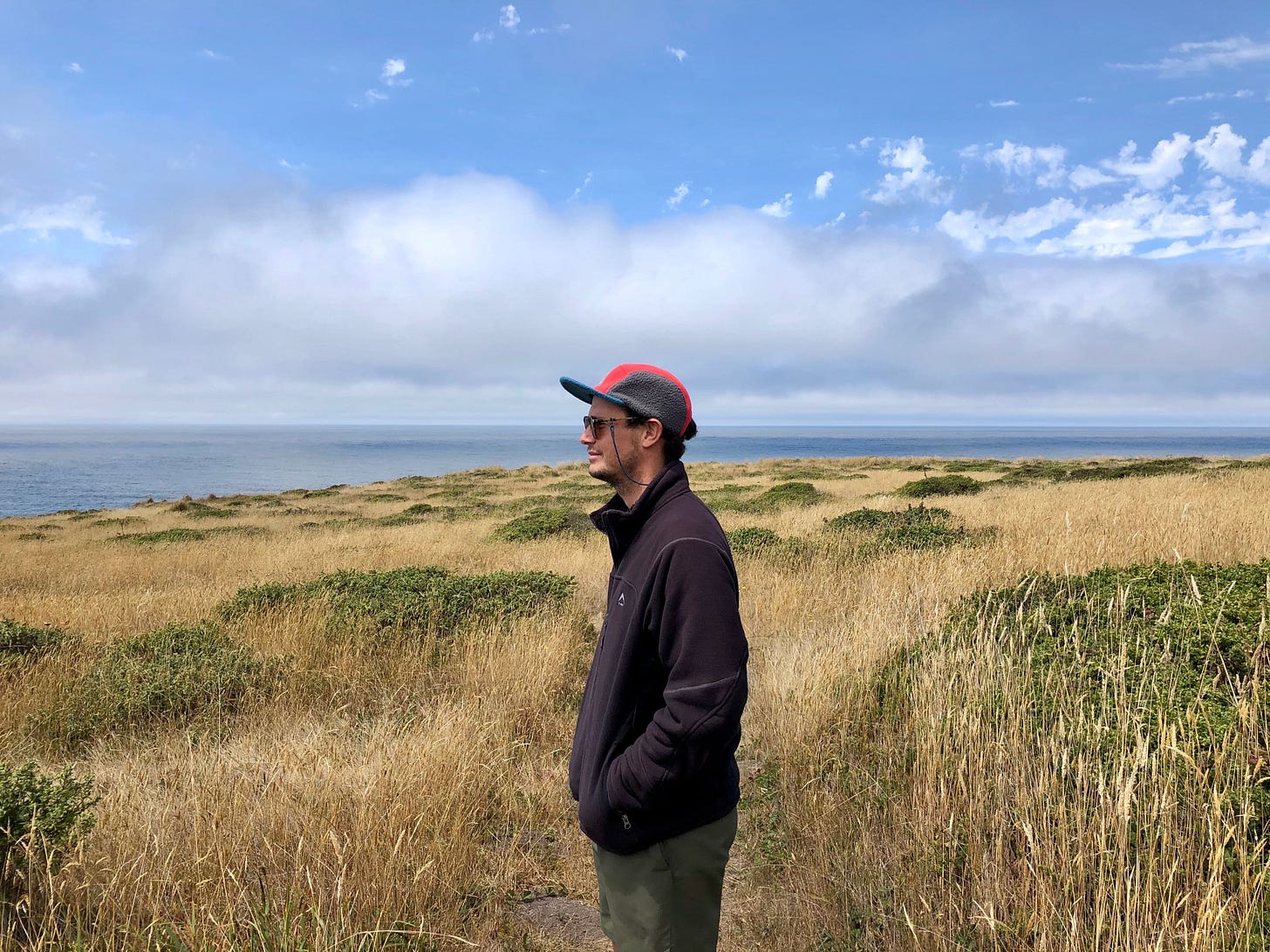 You've made it to the end of my monthly dispatch! I started it because, although I'm no longer on social media, I'd still like to keep in touch. Replies are always welcome — especially if they contain playful playlists, recipes to use up a surfeit of basil, or cures for marine layer blues.
Did someone forward this to you? Then: