Farewell Facebook, hello email
I'm going old school, and you're invited.
A few months ago, I deleted my Facebook and Instagram accounts. I did this partly because I think Facebook Inc. is a truly awful company — and partly because attention is a finite, fragile, easily distracted thing, and social media was chewing up more of mine than it should.
I'm not a total luddite, though: I want to keep in touch with people, and I still believe the internet is great way of doing that. But I'm going old school: with the humble email newsletter.
So, this is the plan: unless you hit the unsubscribe button at the bottom of this (and I'll try not to take it too personally if you do ;-P), you'll be getting a monthly-ish missive from me. In it, I'll be covering three areas, broadly speaking:
I'll try to keep it pithy, with links through to full articles. The news start-up Axios.com (which has a bunch of must-read newsletters like the Sunday night one from Felix Salmon) uses the term "smart brevity" to explain its approach. I like the term, and in these dispatches, I'll endeavour to live up to it too.
So much for brevity — let's do this. (And afterwards, do drop me a line with thoughts/news/gossip/updates of your own if you fancy!)
---
Writing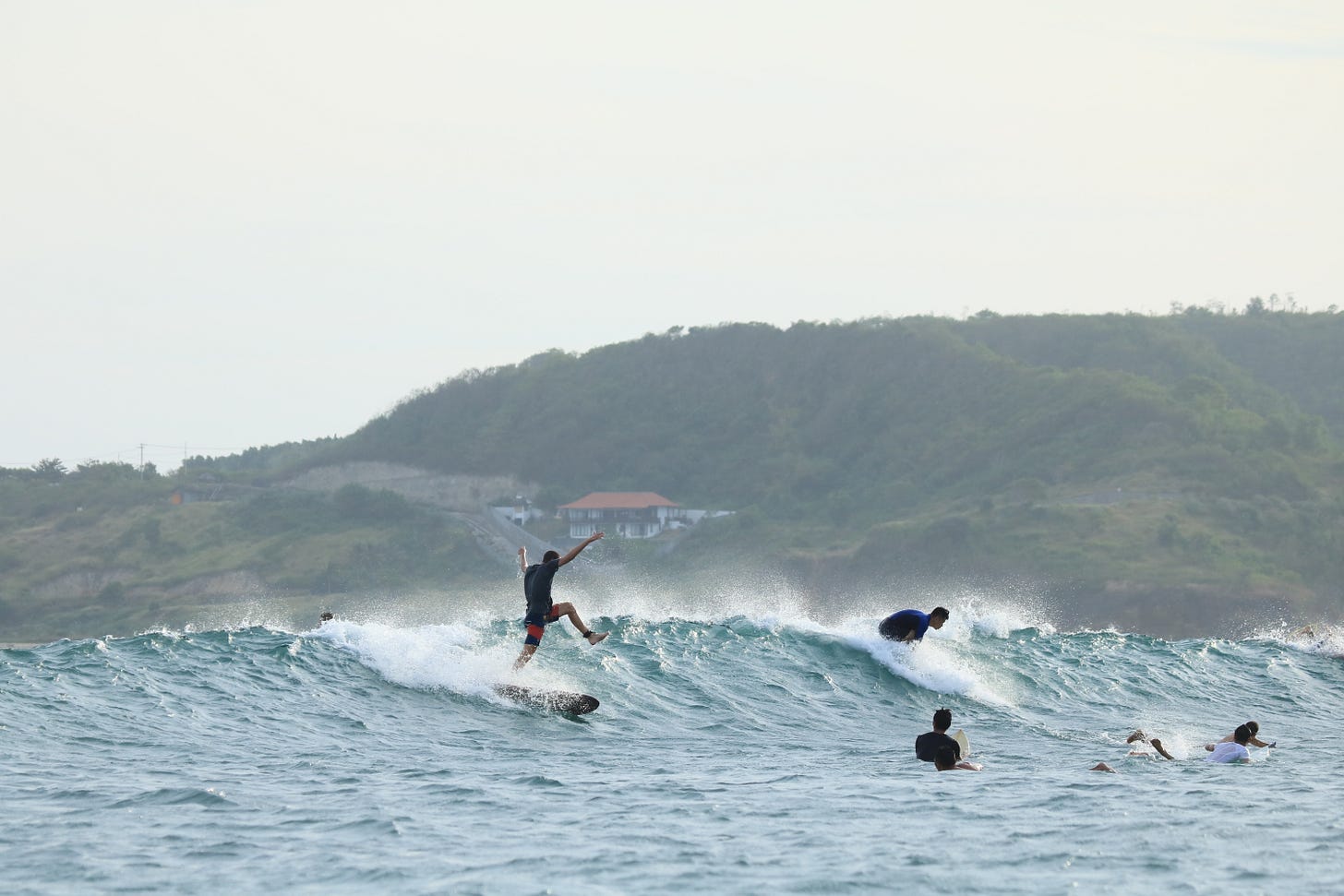 LEARNING TO LET GO — DISCOVERING THE ZEN OF SURFING:
A few life lessons discovered while on (and falling off) a surfboard in Indonesia.
Eswatini's new finance minister is trying to put the country on a new economic path. He may meet resistance along the way.
GAY RIGHTS IN AFRICA: 'ONE STEP FORWARDS, ONE STEP BACK':
Though there are signs of progress towards tolerance, life for sexual minority groups in many African states remains legally and socially difficult — and downright dangerous in some regions.
UNWIND AS TIME SLOWS DOWN AT PEL'S POST IN PAFURI:
The newest and most exclusive lodge in northern Kruger National Park is a bush-lover's paradise.
PORTO — WHERE THE HORDES ARE SMALLER AND THE DELIGHTS ARE HUGE:
From grand architecture, melodious symphonies to drool-worthy cuisine, this compact Portuguese city has plenty to delight visitors.
SUMMERTIME IN BERLIN ON TWO WHEELS:
Cycling offers an ideal way to explore the city where the Wall provides a constant reminder of history and the surprisingly warm lakes refreshment after a sweaty workout.
You can read more of my articles on my website.
---
Reading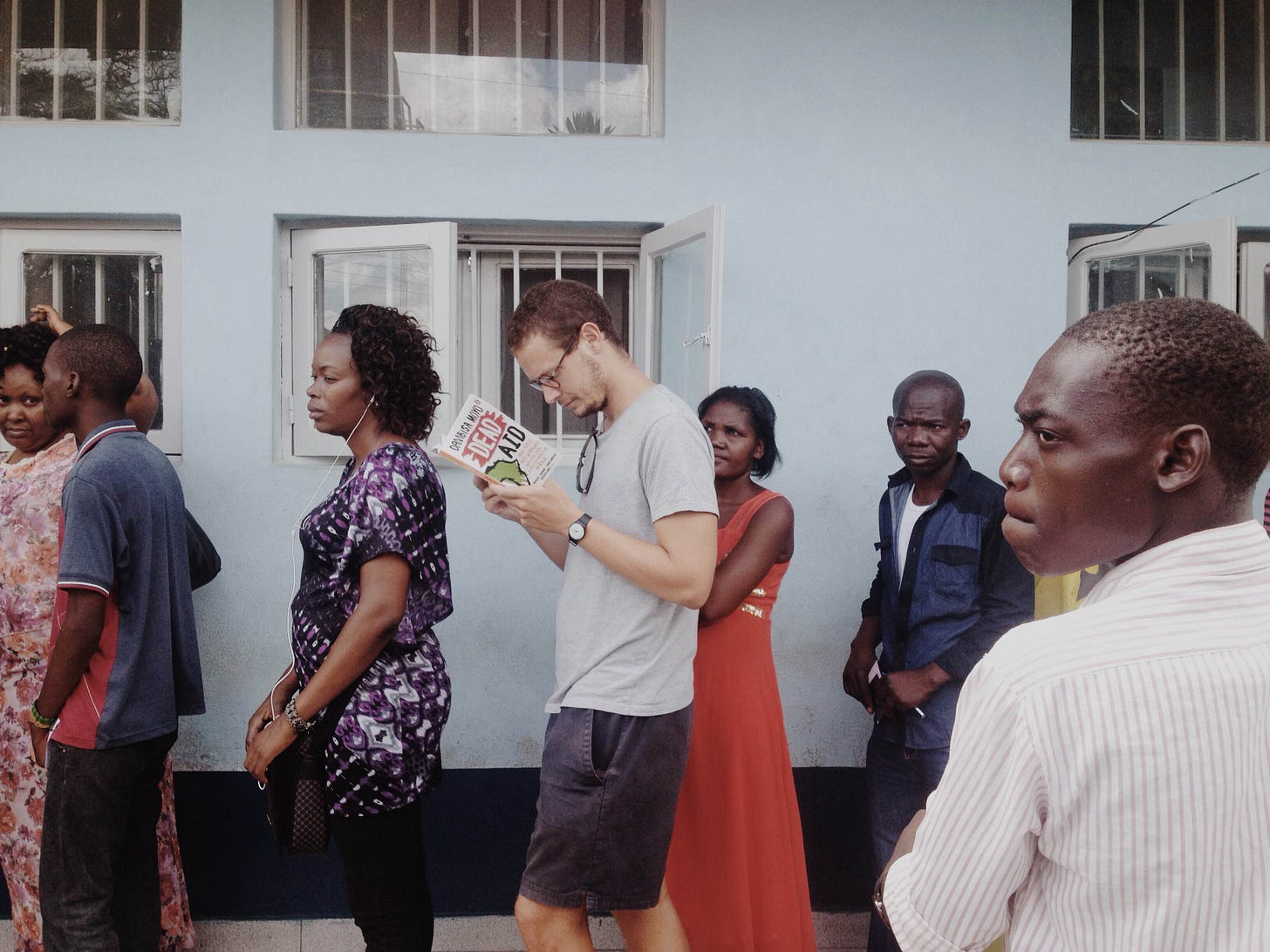 I'm making painfully slow progress with Sam Harris's Waking Up — the neuroscientist's paean to mindfulness. Perhaps it's because of his smug, strident, know-it-all tone. Or maybe it's because I've found the stuff about the self and consciousness a little hard to follow for poor, dim me. Did anyone else struggle?
Less by Andrew Sean Greer was delicious — funny, poignant, moving, wise. It also won the Pulitzer.
I devoured John le Carre's latest, A Legacy of Spies. It ended too abruptly, though. And, while it raises important issues around the way we reassess the past, I had to wonder if anyone not familiar with the Circus universe of his early novels would care.
Sally Rooney is brilliant. Normal People, eish! So disturbing, captivating, vital. A book that really captures the complexities of relationships, romantic and otherwise. As does Alain de Botton's gorgeous, gentle, funny novel, The Course of Love.
Then, there's Rachel Cusk's Outline trilogy; I read its volumes in fairly quick succession. Outline, the first was my favourite; I loved the second, Transit, too. I was a little less dazzled by the last, Kudos; I felt there was an opacity, an elusive quality to it that left me a tad deflated. Whether that's because of me or because of the book, it's hard to say.
Speaking of books, Craig Mod's Wired essay about publishing innovation, The 'Future Book' Is Here, but It's Not What We Expected is worth your time.
I've been driving so much recently, and finally fell in love [again] with podcasts. These are my favourites at the moment:
Pod and book recommendations are always appreciated!
---
Travel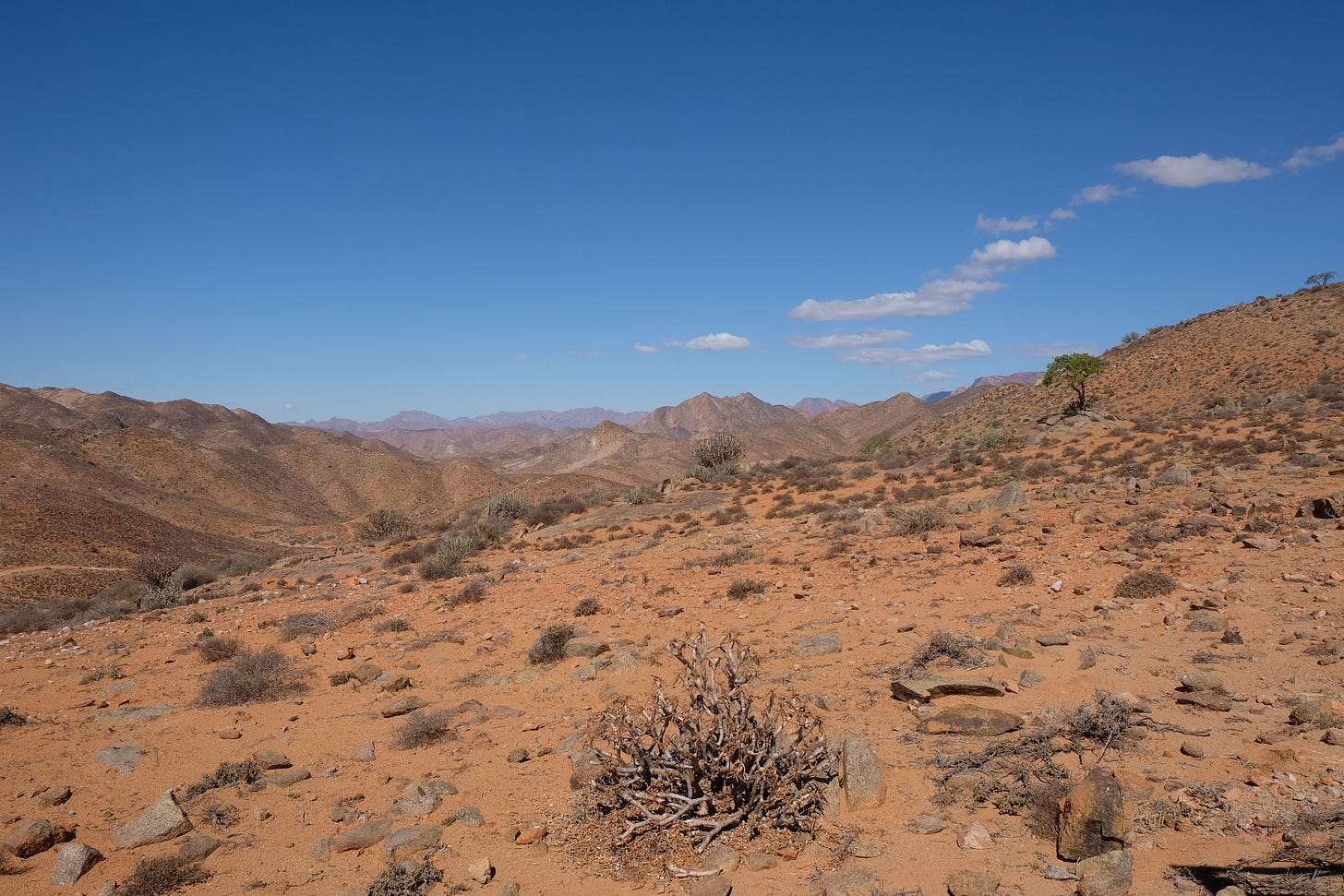 Since the year began, I've visited all of South Africa's provinces, as well as Malawi, Botswana, Namibia and Eswatini. Here are a few highlights:
Lowlights (because travel always has them even if you don't encounter them on Insta):
If you made it this far, thank you!
The next one will be shorter, promise!