Full steam across the snowy West
A sumptuously slow start to the year.
Happy 2020!
Right now, I'm in a Silicon Valley hotel room gazing out at a multi-storey car park, squat office towers and murky skies. The view offers a painfully bleak contrast to the vistas I was treated to in early January when we took the Zephyr from Emeryville (near San Francisco, California) to Denver, Colorado. Over the course of 36 hours, the train rattled and swayed eastwards past dense forests, towering peaks and through snowy valleys. As cell service sputtered to nil, I listened to podcasts and steeled myself for the busyness of the year ahead. Staring out at the hypnotically beautiful landscape, I spotted the coppery flash of a mountain lion, a bald eagle guarding a fir tree, an abandoned basketball trapped in a frozen creek.
Amtrak is not short on flaws: a sleeper compartment is expensive; servers tended towards the censorious and surly; the food (except for the steak) was pretty gross; a psychotic meth-head had to be removed by police en route for threatening fellow passengers with a knife (don't worry, our compartment's door had a lock!). All that said, these long distance trains still offer a sumptuously slow, relaxing and meditative way to experience America — the travel equivalent of a deep inward breath (a bonus is being able to avoid the exhausting indignities of airport security). Do it!
Throwback: read my piece on taking Amtrak's Southwest Chief from Chicago to LA in 2015
---
Jottings
I'm stoked that, following months of painstaking research, my feature on nature conservation's uneasy relationship with land restitution in South Africa has been published by Financial Mail:
The main article looks at the lessons we can learn from the hugely successful resolution of Phinda Game Reserve's claim, as well as the more mixed fortunes of two claims for land in national parks

A sidebar unpacks the strange case of MalaMala — the billion-rand settlement that should never have happened
Background: A précis on my site briefly explains the whys, hows and whats behind South Africa's land restitution process.
---
For your eyes (and ears) only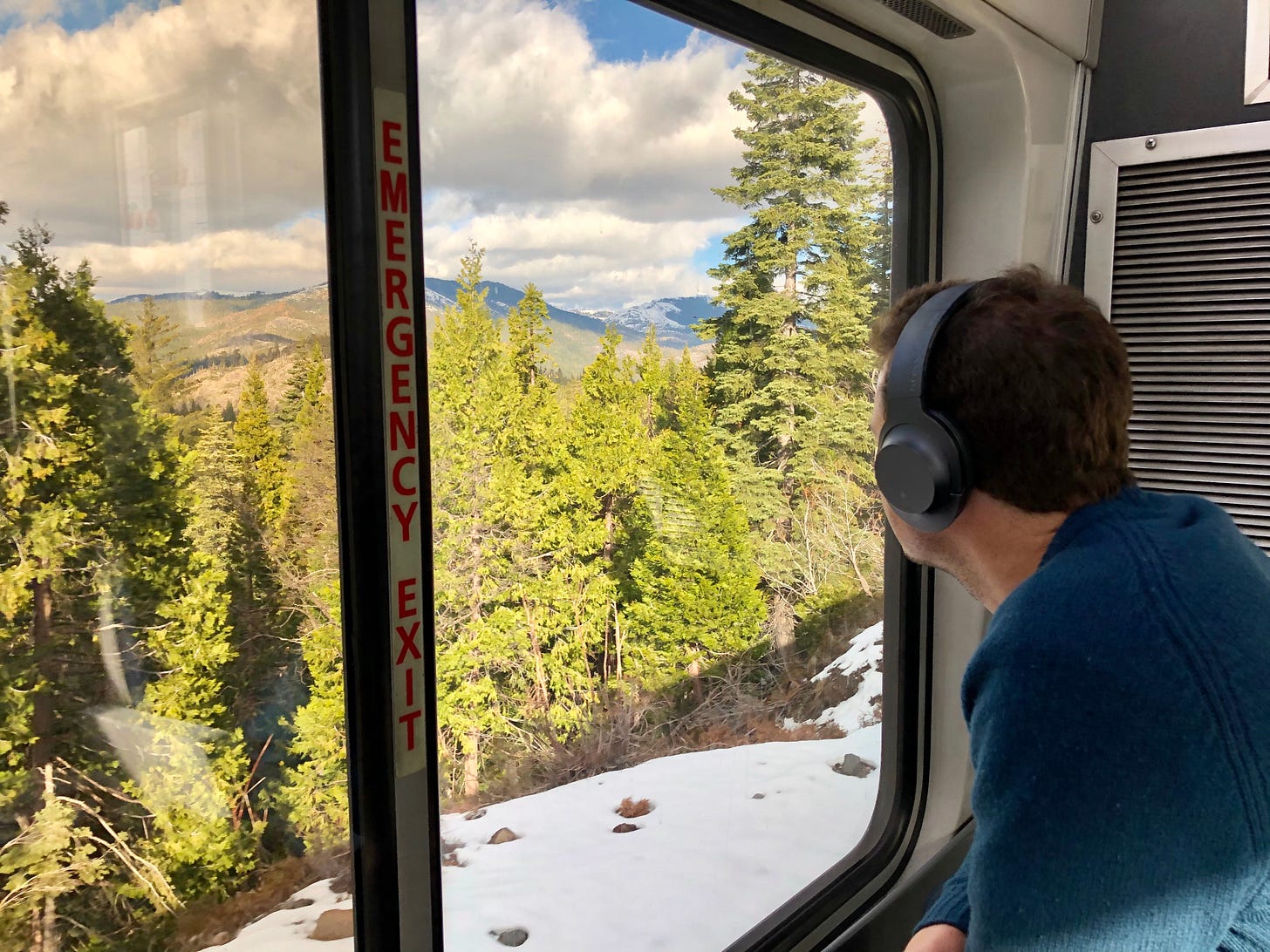 How to Write an Autobiographical is an exquisite collection of essays by novelist Alexander Chee. Whether discussing the art and craft of writing, 9/11, drag, racism, or the fight against AIDS, Chee offers a trove of hard-won wisdom, poignant observation and an appreciation for subtlety that — in these shouty, polarizing times — feels particularly valuable.
A House Divided by Crispian Olver: this cautionary tale of political infighting in Cape Town's council as the city faced down its worst-ever drought is nuanced, rigorous, insightful — and as gripping as a thriller.
Pod obsession alert!
I've been binge-listening to all three seasons of the brilliant and impeccably edited Russia, If You're Listening. With droll Australian wit and incisive clarity, presenter Matt Bevans explains the colourful cast of characters caught up in the Mueller investigation (remember that?) in the first two seasons. Season 3 fascinatingly explores Putin's vendetta against the West, shining a light on ruthless assassinations, accident-prone spies, military invasions and much more

I'm slowly making may way through the five years' worth of StartUp espisodes that deal with the birth and growing pains of Gimlet, a podcasting production company bought last year by Spotfify for $230m. (Certain seasons are dedicated to other businesses; I've skipped those.) It's an intimate, inside look — not just at this nascent industry, but at the highs and lows of entrepreneurship. Remarkable!
---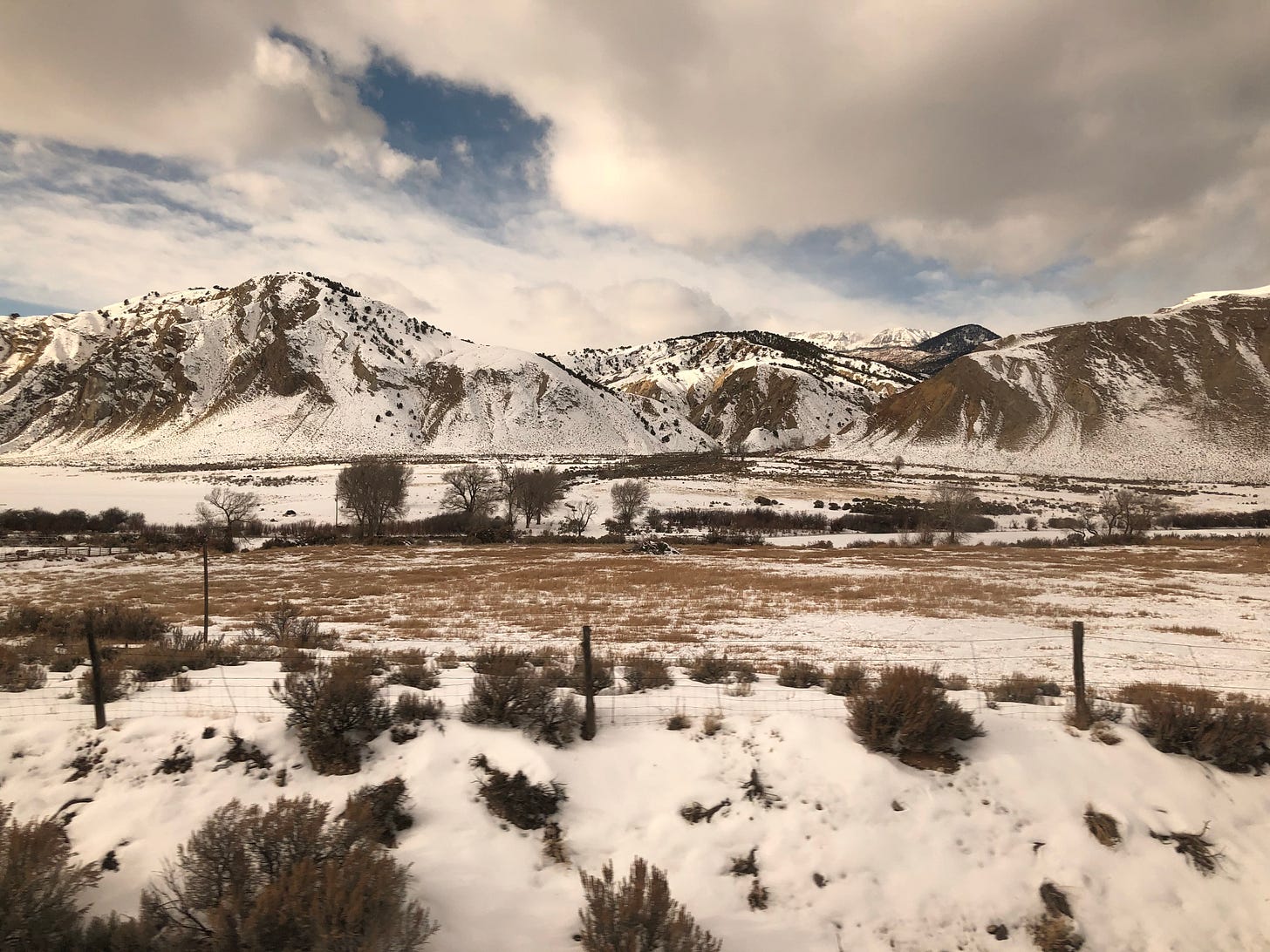 If you made it this far, thanks for reading! You've just finished my monthly dispatch about where I've been travelling, what I've been reading/listening to, and what I've been writing. It's my old-school alternative to social media. Replies are always welcome (especially if they include podcast recs, mohair scarves, salacious skinder or street food favourites).