Merry, merry (and good riddance to those tumultuous teens)
Raise that eggnog: we're at the end of an era and the beginning of a new one.
Happy Christmas!
May it be shared with the ones you love (and who don't irritate you too much).
In this bumper special festive edition dispatch:
The inaugural Alex Awards (an incomplete, biased and subjective list of the things that inspired, infuriated, disappointed and delighted me in 2019)

My 10 favourite articles from the last 10 years (in case your Kindle got stolen and you need something to read)

Lastly, an "OMG, we're starting a new decade, so let's look back at the 2010s!" essay (I'll forgive you — eventually — if you don't end up scrolling down that far…)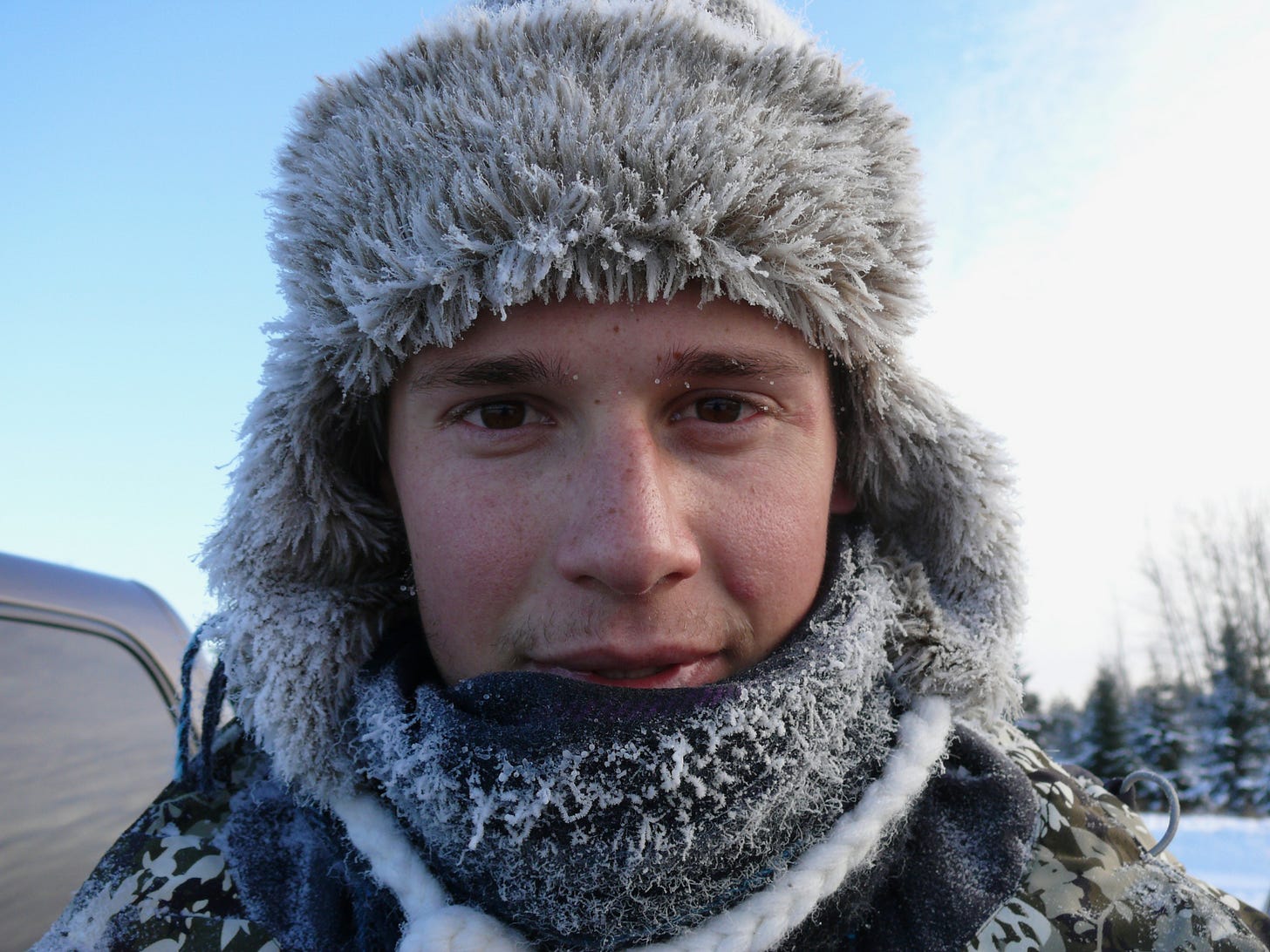 An icy blast from the past: New Year's Day, 2010, Canada.
---
The 2019 Alex Awards
THE GREAT AND THE GOOD:
Best cure for homesickness: Freshpak rooibos tea and Spotify's Gqom Power House playlist:
Most dazzling debut novel: Ocean Vuong's On Earth We're Briefly Gorgeous (read more of my reading favourites here)

TV show I can't get enough of: HBO's Succession

Sexiest movie: The smart, funny, sublime and sultry Hustlers

The TV talent I'm dying to get drunk with: Phoebe Waller-Bridge

Loveliest bookstore: A quadruple win! Tattered Cover (Denver), The Yankee Bookshop (Woodstock, VT), the Gallery Bookshop (Mendocino, CA) and Elliot Bay Book Company (Seattle, WA)

Worth subscribing to: HEATED, Emily Atkin's newsletter, is a great way to keep abreast of the climate crisis

Favourite podcast: Eish, don't make me choose just one!

In Conspiracyland , veteran investigative journo Mike Isikoff explores how the 2016 death of a Democrat party operative has been exploited by a whole cast of unscrupulous characters — including Russian intelligence, rightwing talkshow hosts and Julian Assange. The perfect (and perfectly gripping) primer on the post-truth era

The Dropout is an absolutely captivating (and rigorously reported) account of the rise and fall of Elizabeth Holmes, founder of blood testing company Theranos

You can find a full list of podcast favourites here.

Most exciting chef: Andre Hill of Upper Bloem who deliciously combines contemporary verve with Cape Town's culinary heritage

Tastiest retail experience: Farmers' markets in the US (especially Portland's enormous one); but the variety of greens and veg is staggering even at much smaller markets such as the one in Arcata). When in Cape Town, OZCF Market remains my go-to

Negroni you'll be tempted to order five of: The cosy Joburg wine bar Douglas + Hale serves up a dangerously good one!

Yummiest in-flight meal: Crispy and tender roast goose on Lufthansa

Most sublime wine tasting: bubblies on Twee Jonge Gezellen's sunlit rooftop (near Tulbagh); goat cheese and gorgeous Pinot Noirs at Pennyroyal (in California's Anderson Valley)

Tastiest milk alternative: Oatly — a game-changer

Most comforting scent: Mrs Myers lemon verbena liquid hand soap

Funnest way to spend an afternoon: Snorkelling with seals in Cape Town; a jet boat to hot springs near Tofino

Trees to stop you in your tracks: Phinda's incredible sand forest; the HUGE redwoods of Prairie Creek

Room with the dreamiest view: Pel's Post lodge in Pafuri, Kruger National Park

Colour I couldn't stop staring at: The inky indigo of Crater Lake, OR (see pic below)
THE BAD AND THE UGLY:
Most disappointing new season: Season 3 of The Crown (dull, dull, dull; also… BRING BACK CLAIRE FOY!)
The country with the most reluctant, disgruntled service: Jamaica

Worst meal: "Malawian night" at the increasingly decrepit Mumbo island lodge gave me food poisoning that took a week to recover from

Shittiest stop-over: Niagara Falls, Ontario — a tacky "Vegas on the river". After getting locked out of my hotel room due to a malfunctioning keycard, I had to prove to the concierge I was a resident and not some opportunistic meth-head/rent boy trying to break in. (His icy scepticism melted eventually…)

National Park you should really hire a 4x4 for: The stunning Richtersveld schooled us in the difference between mere SUV and fully-fledged 4x4. Pick the former at your peril…

Most underwhelming natural attraction: Old Faithful geyser in Yellowstone (not the gusher I thought it'd be)

Most overhyped major art museum: Cape Town's Zeitz MoCAA (have you been there lately?)

Scariest moment travelling: Getting two flat tyres simultaneously thanks to a gigantic pothole in Mpumalanga; three rounds of questioning upon arrival at SFO by America's friendliest border agents
What were your favourites/least favourites this year?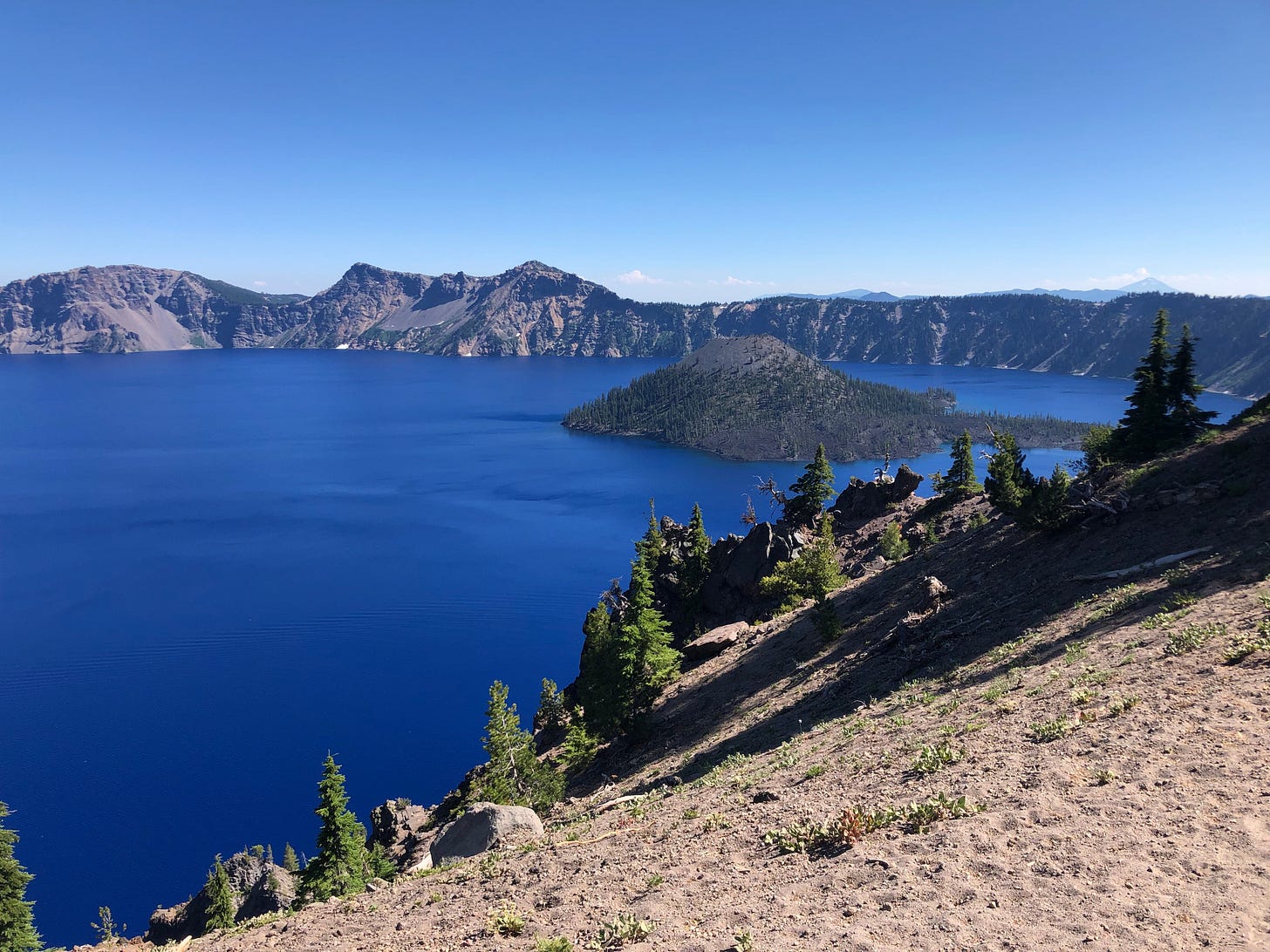 Crater Lake, Oregon, July 2019. Of course a photo can't do the real thing justice.
---
A decade of scribbling
Articles are like children — their creators always have their favourites. These are 10 of mine from the hundreds I wrote in the 2010s:
Read more on my website.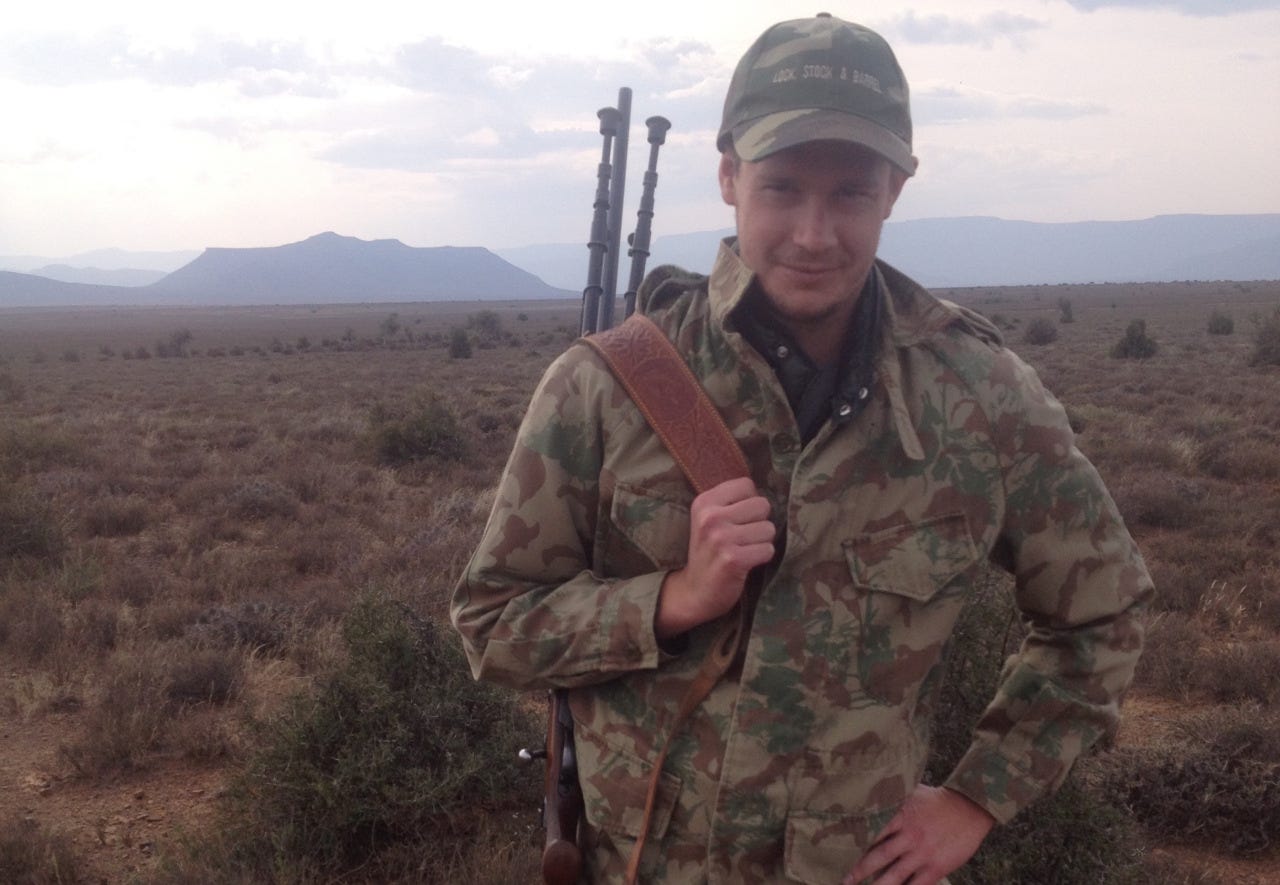 On assignment for the Sunday Times in 2015. Who said journalism had to be a desk job?
---
Hello 2020! Looking back on the tumultuous teens
Do you remember the start of the 2010s? Back then, I was a fresh-faced, freshly minted graduate. The newspaper where I'd interned straight after college had shuttered on my fourth day – a sad but useful reality check about my chosen profession.
My next media internship a few months later, at Monocle, was more successful — landing me a "Devil Wears APC" job as an assistant to the editor-in-chief. And so, 2010 saw me moving continents (into a shitty London bedsit) and beginning full-time work. It was also the year I was diagnosed with and began treatment for OCD (thank you NHS!), the year I used a Blackberry and messaged via BBM and SMS, listened to music on an iPod Touch, watched DVDs, phoned to order taxis for my boss and even occasionally sent faxes.
By 2010, same-sex marriage was allowed in South Africa but not the USA. That year, the first iPad launched (and journos were wondering if this would save or destroy us); South Africa hosted the Soccer World Cup (with aplomb).
WhatsApp voice notes, Airbnbs, Uber rides, banking apps, Netflix streaming, Alexa, the Instagram influencer epidemic, deep fakes, Russian election meddling, #MeToo, Brexit — all that lay in the future.
2019 is almost done, and a brand-new decade soon commences. Where do things stand?
The environment: Glaciers collapse; the Amazon burns – despite huge strides in renewable energy (and, in some instances, conservation) our climate, biodiversity and remaining habitats are in crisis. Solutions are attainable but typically stymied by corporate greed and government intransigence. Will the EU's Green Deal be successful – and, even more importantly, inspire others to be as radical? While we all should be doing our bit (fly less, Alex; eat less meat!), it's mostly down to countries, blocs and major energy companies if we're going to stave off systemic environmental catastrophe. The clock's ticking…

Tech: There are definitely upsides to smartphone ubiquity. With a few swipes and taps, you can easily meet new people, stay in touch with old friends, transfer money, get takeout or summon a cab. And yet accompanying these perks is a tech-fuelled dystopia of increasing alienation, polarisation, bullying, interference, and distraction. Big Tech spies on us, sells our data, fragments our attention and facilitates the dissemination of misinformation. Drastic change is required – from how these companies are regulated (hello, antitrust) to the ways in which we use (and relate to) their services. Many of us have a much stronger awareness of technology's pitfalls and dangers than we did in 2010 (though given the proliferation of smart speakers, there are still lessons to be learnt). The rise in techno-scepticism is good: let's hope it translates into technology use that is wiser, safer and more beneficial.

Media: Over the last 10 years, the tools I use to ply my trade have stayed remarkably unchanged — notebook, pencil, voice recorder, laptop. The future of journalism remains every bit as precarious as in 2010, too. It's not all gloom: some non-profit newsrooms are thriving, while the likes of the New York Times, and FT have shown it's possible to build robust subscription-based businesses. And yet, the industry is still haemorrhaging jobs, freelance rates are stagnant, and newspaper and magazine closures continue unabated. In short, there's still much to be figured out. Personally, in the years to come, I'd like to expand beyond text to become an audio (and possibly visual) storyteller too. Or maybe in the 2020s I'll just become an organic veggie/cannabis farmer, natural winemaker or venerable ceramicist instead…

Politics: In this year alone there's been Brexit drama, a Tory landslide, Ramaphoria, post-Ramaphoria, load-shedding, SAA nosediving, collapsing municipal coalitions, Maimanexit, impeachment, looming US presidential elections… at least it's not dull. It's impossible to predict the next week, never mind envision the coming decade so I'll refrain from the latter. Still, I hope that civility, caution, compassion and constructive engagement in civic life and political discourse stages a comeback someday. Michelle 2024?!
In short, I've got more questions than answers. There is doubt, fear and frustration but also hope — in the power of communities and movements to achieve change and that science (might?) prevail over destructive greed.
As the world continues to speed up, I've also got a deepening appreciation for slowing down (and even stopping still). As life gets noisier and more digital, I treasure the quiet and the analogue more than ever. Time on mountains, by the ocean, in the forest and the semi-desert. Dog walks, wild swims, printed pages, writing by hand, moka pot coffee. Good food, wine and conversation with the ones I love. In a world that's constantly changing, I guess some things don't change all that much, after all.
---
I'm impressed you made it this far! You've just finished a special festive edition of my monthly(ish) dispatch, which I started as an alternative to social media. Replies always welcome (especially if they contain restaurant tips, hot gossip, movie suggestions or a picture of you in a Christmas sweater).