The 1.5 mile high club
Somewhere above the rainbow.
Greetings from Aspen.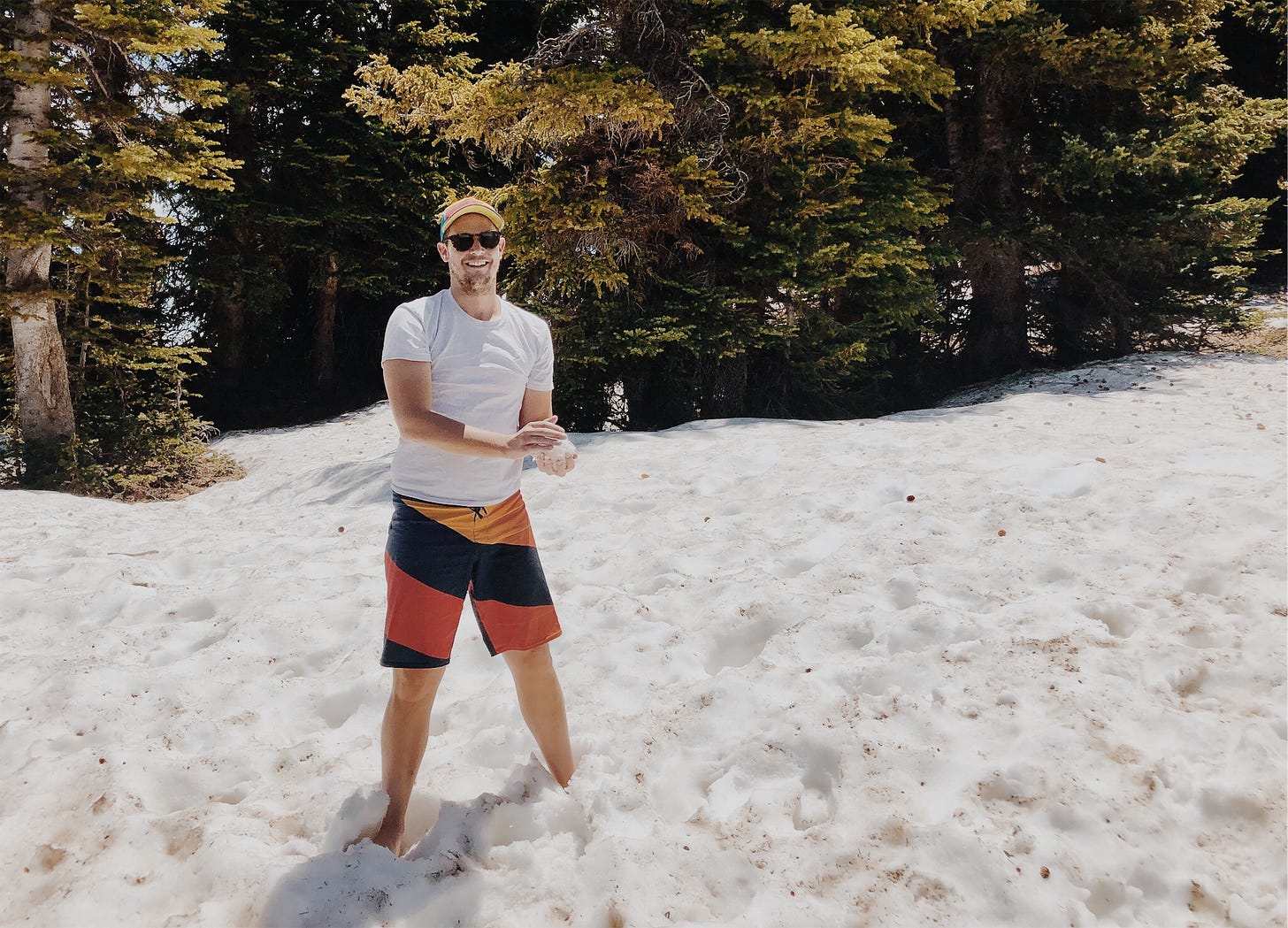 Right now I'm rather high — 2400m (8000 feet) above sea-level to be exact.
While it's better known as a winter ski destination, Aspen is buzzing right now — there are lanyards aplenty as delegates and attendees of a conference and a classical music festival throng the streets. There isn't an H&M for me to buy cheap new jeans to fit my ever-expanding waist, but just about every luxury fashion brand has a store here (should I fancy splurging on that Gucci onesie).
Although Aspen might be a tad too chichi for my tastes (and budget), the state of Colorado, on the whole, is a delight — from its strikingly modern flag (designed way back in 1911), to its big skies, rugged landscapes, good food, tasty craft beers and lovely indy bookstores.
---
On page (and screen)
In celebration of Pride Month, I've republished on Medium the interviews I've done with gay authors over the years, including Alan Hollinghurst, Damon Galgut, Edmund White, Colm Tóibín and Garth Greenwell.
Further Medium musings:
Recently in print:
---
Between the covers
How to Love Wine: A Memoir and a Manifesto by the New York Times's wine critic, Eric Asimov is fantastic: a passionate and eloquently argued riposte to the snobbery and anxiety that all too often afflicts our relationship with wine.
On Earth We're Briefly Gorgeous, the debut novel by Ocean Vuong, is a startlingly powerful portrait of the immigrant experience — and an unflinching dissection of tragedy and trauma, large and small. Read my review.
I'm almost done reading Bird by Bird, Anne Lamott's book on writing. It's down-to-earth, funny and very wise: in short, a must for any writer.
I read about a third of The Heart's Invisible Furies by John Boyne before giving up. While it is entertaining in parts, the novel (which traces the shifting attitudes towards homosexuality from the 1950s onwards) frequently descends into melodramatic farce, sacrificing plausibility for the sake of its dark humour.
---
Up the mountain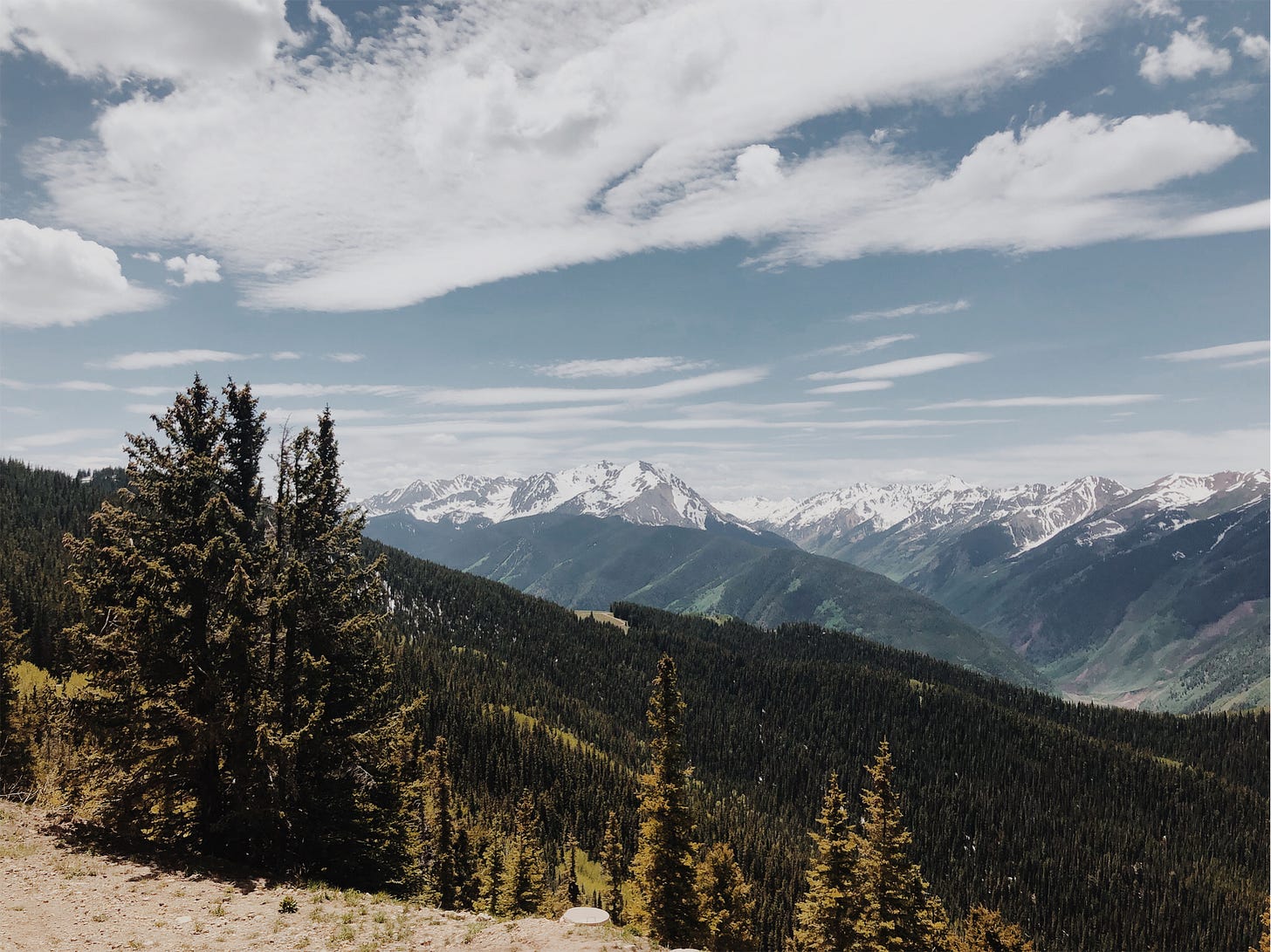 From Vermont we've been making squiggly progress westwards, popping in and out of Canada and swooping down to Kentucky before belting it across the barren Midwest to the Rockies.
Highlights:
Lowlights:
Although the falls themselves were spectacular, Niagara Falls was pretty ghastly otherwise: the US side is decrepit, while the Canadian side is like Vegas-on-the-river with casinos, conference centres and chain restaurants. To make matters worse, I got locked out of the hotel room (due to a defective key card); once I'd proven to the concierge I wasn't a rent boy/criminal and gained access to our room, an hours-long power failure then commenced.

Trying to find a healthy takeaway on the highways of the Midwest proved impossible. Still, it gave us a good excuse to tuck into pancakes at IHOP.

(Yet another) flat tyre — this one in Lake Placid, NY
---
This dispatch is a monthly round-up of where I've been travelling, what I've been writing, and stuff I've been reading. Thanks for reading!