There's a bat in the sink
Cabin fever in California
Greetings from Mendocino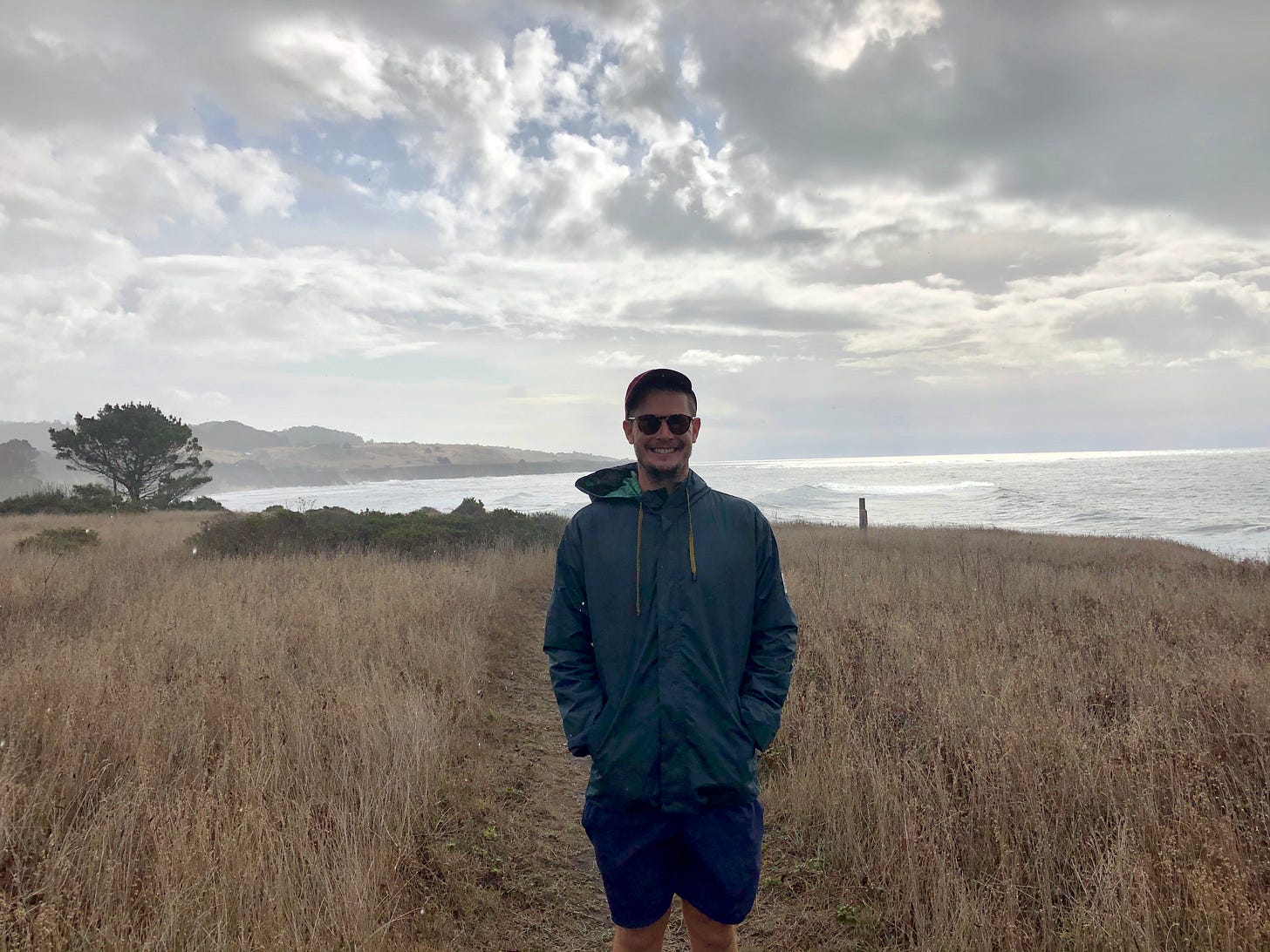 A cabin in the forest with a wood-burning stove is exactly as idyllic as it sounds — until there's a bat scratching against the walls and zooming around your head as you're trying to fall asleep.
The following evening, I discovered our furry friend had decamped to the kitchen sink. There was none of the previous night's daring acrobatics on display; instead, it was panicked and flailing — a state I was quickly reduced to too. Fortunately, my (extremely calm) partner was able to scoop up the little thing with some Tupperware and fling it through the open door into the night.
I'm normally quite relaxed about nature stuff: I've hiked in Big Five bushveld and done 10km swims in shark-infested False Bay. And yet… bats terrify me. In spite of me being armed with a rabies vaccine, they remain the stuff of OCD-fuelled nightmares. Perhaps it's time for a booster shot.
---
A return to redwood country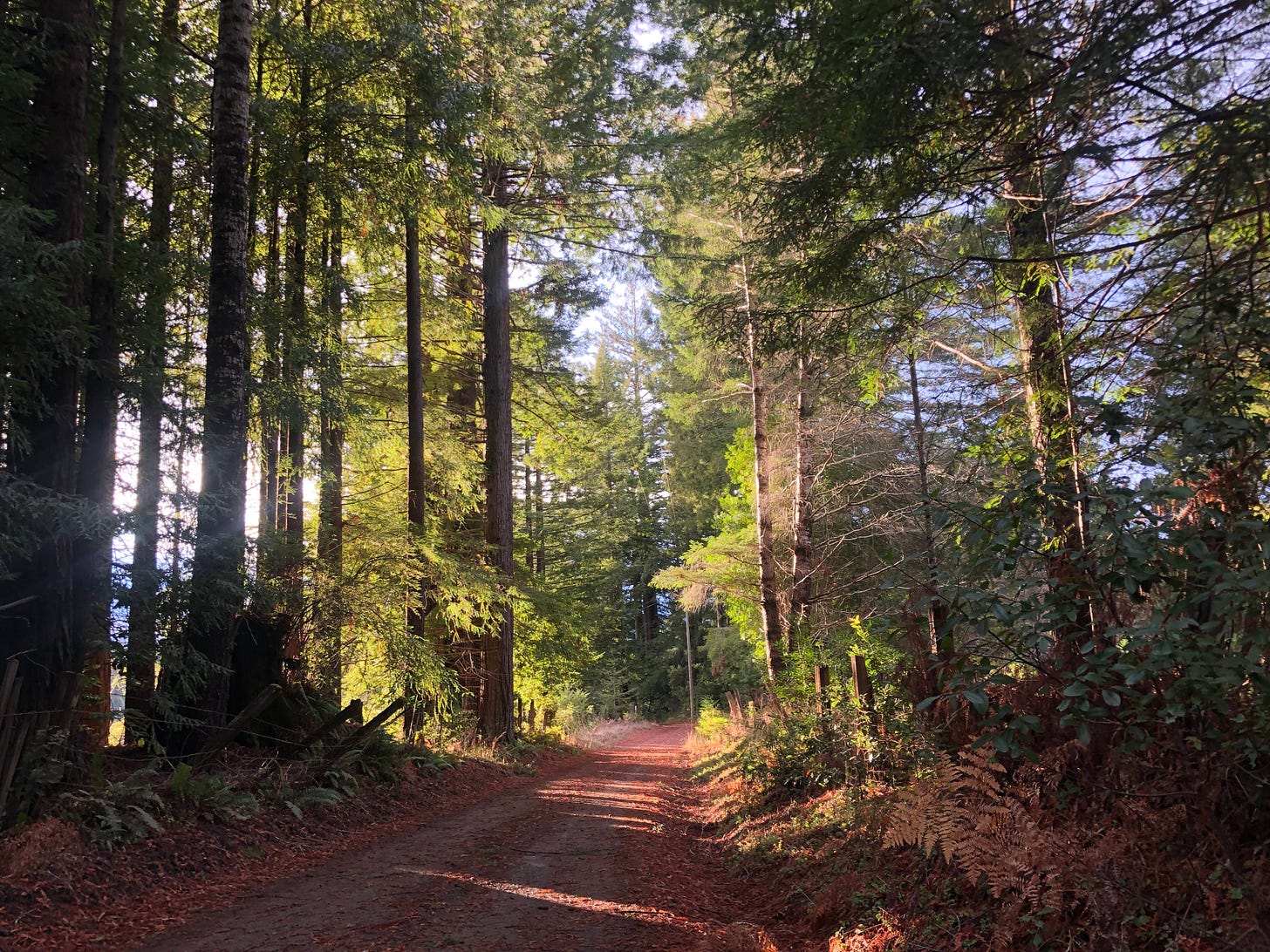 Soggy bats notwithstanding, Mendocino county (about three hours north of San Francisco) is my favourite part of California and I'm delighted to be back. Since returning, I've spent a decent chunk of time huddled indoors, quietly working on a few slowly gestating editorial projects while rain lashes the windows. In between storms, there have been misty walks on crumbling bluffs and jogs along a lonesome old logging road, gulping lungfuls of crisp, coniferous-scented air.
We've managed to revisit a few favourites from our summer visit — for example, enjoying harbourside bisque and a codfish sandwich at Princess Seafood and browsing the well-stocked shelves of the Gallery Bookshop. New haunts include the Cafe Beaujolais (extremely yummy lunch) and The Madrones (for a hattrick of Anderson Valley wine tastings).
---
Books, pods and scribbles
Okay, Okay, Okay, Finuala Dowling's novel inspired by the student protests at the University of Cape Town is smart, funny, achingly poignant and powerful. Read my review in Business Day.
On Medium, I've written a rant about The Economist's outrageous lack of diversity, and how it affects its coverage of the world.
Disappointing sequels:
I started reading Winter, the sequel to Ali Smith's amazing Autumn, and just couldn't get into it. Have you read it; should I be patient and plough on?

After about 20 extremely dull and disappointing pages, I also gave up on Find Me — the follow-up to Andre Aciman's dazzling Call Me By Your Name. Don't buy it!
Luckily, I'm now slowly and joyfully wading into Richard Powers's transcendentally delightful The Overstory. With trees (my favourite thing!) at its core, it's the perfect novel to read in a forest — or anywhere, actually.
Audio I've recently been enjoying includes:
Evil Genius: a panel of comedians skewers the reputations of the famous and (in)famous — including Amy Winehouse and JFK. Thought-provoking, hilarious (and sometimes a little sick)

Tunnel 29: the can't-switch-it-off true story of a tunnel built underneath the Berlin Wall to rescue refugees from East Berlin

Cautionary Tales: Economist Tim Harford's accounts of catastrophic mistakes from history — and the lessons we can learn from them
---
A little shout-out: The Wilds
A few months ago, I interviewed James Delaney for MONOCLE about how he and a band of volunteers have transformed The Wilds in Joburg from a derelict, dangerous park into a beautiful and safe sanctuary for all. James has launched a crowdfunding campaign (where you're able to buy several of his gorgeous art prints — like the one below) to raise money for further improvements. Support this phenomenal cause — and get yourself some terrific South African art while you're at it.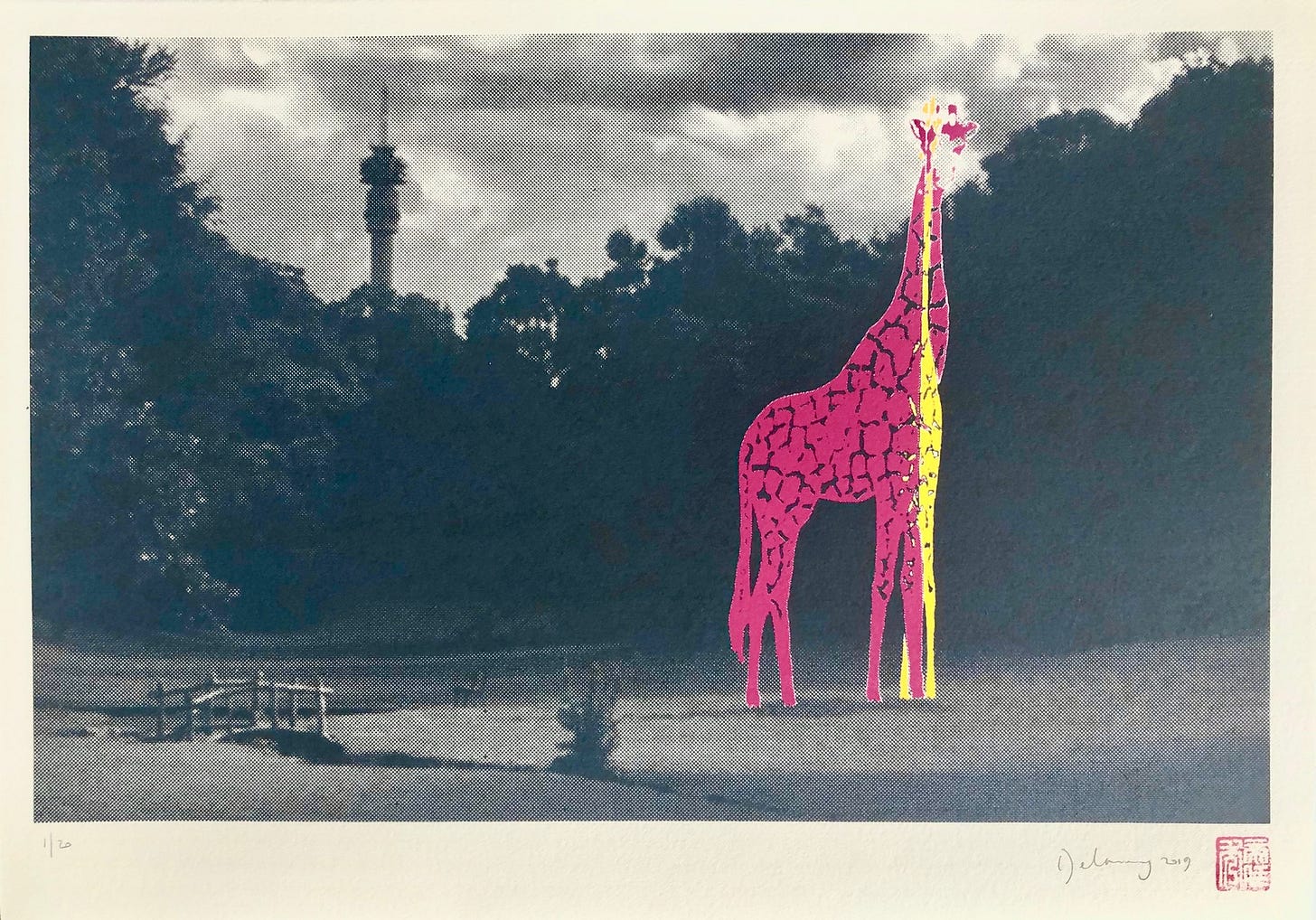 ---
If you made it this far, thanks for reading! You've just finished my monthly dispatch about where I've been travelling, what I've been reading/listening to, and what I've been writing. It's my old-school alternative to social media.
Feel free to hit "reply"! Travel tips, gossip, article ideas, podcast recommendations, rabies vaccines and news of novels you can't live without are always welcome.